Data for the SignalPlant CEITEC presentation can be downloaded here
The 4th SignalPlant workshop has been held on October 24, 2019 at the Institute of Scientific Instruments, Kralovopolska 147, Brno, Czech Republic. Registration is closed.
Price & registration
Workshop if free of charge, but due to limited number of seats a registration is needed.
Program of the 4th SignalPlant workshop
09:00 - 10:20 - Block 1: SignalPlant elements
10:20 - 10:40 - Coffee break
10:40 - 12:30 - Block 2: Detection techniques
12:30 - 13:30 - Lunch (a duck or lasagne. Only registrations made before TUE (OCT 21), 1200 GMT are eligible for a lunch)
13:30 - 14:30 - Block 3: Special cases
14:30 - 15:00 - Coffee break
15:00 - 15:40 - Block 4: Physics
15:40 - 15:45 - End of the workshop
Workshop datafiles for download:
ecg_noisy.h5;
multimodal.h5;
pulswave-QRS.h5;
pulswave-sorted.h5
SignalArt competition
Workshop participants are invited to submit their art produced by the SignalPlant from data of their own choice. To register for this competition submit your SignalArt as a picture (png, jpg, pdf) to signalplant@gmail.com with your name and brief description (each participant may submit only one picture). To generate your picture use the SignalPlant only. Please do not use Photoshop or any other post-processing tool. HINT: Try different SignalPlant plugins to generate your picture, such as TFA, Multisketch or XYplot. Attractive prices are waiting for the winners!
Inspiration (high-sampled ECG):
​
Workshop partners & sponsors
​
Financial support from Czech Academy of Sciences and its "Strategie AV21" fund allowed organizing of this workshop.
Venue
Institute of Scientific Instruments of the Czech Academy of Sciences
Kralovopolska 147
Brno
Czech Republic
616 64
​
Images from the first SignalPlant workshop (2016)
Workshop beginning
​
Presentation of harwdare-controlled navigaiton
​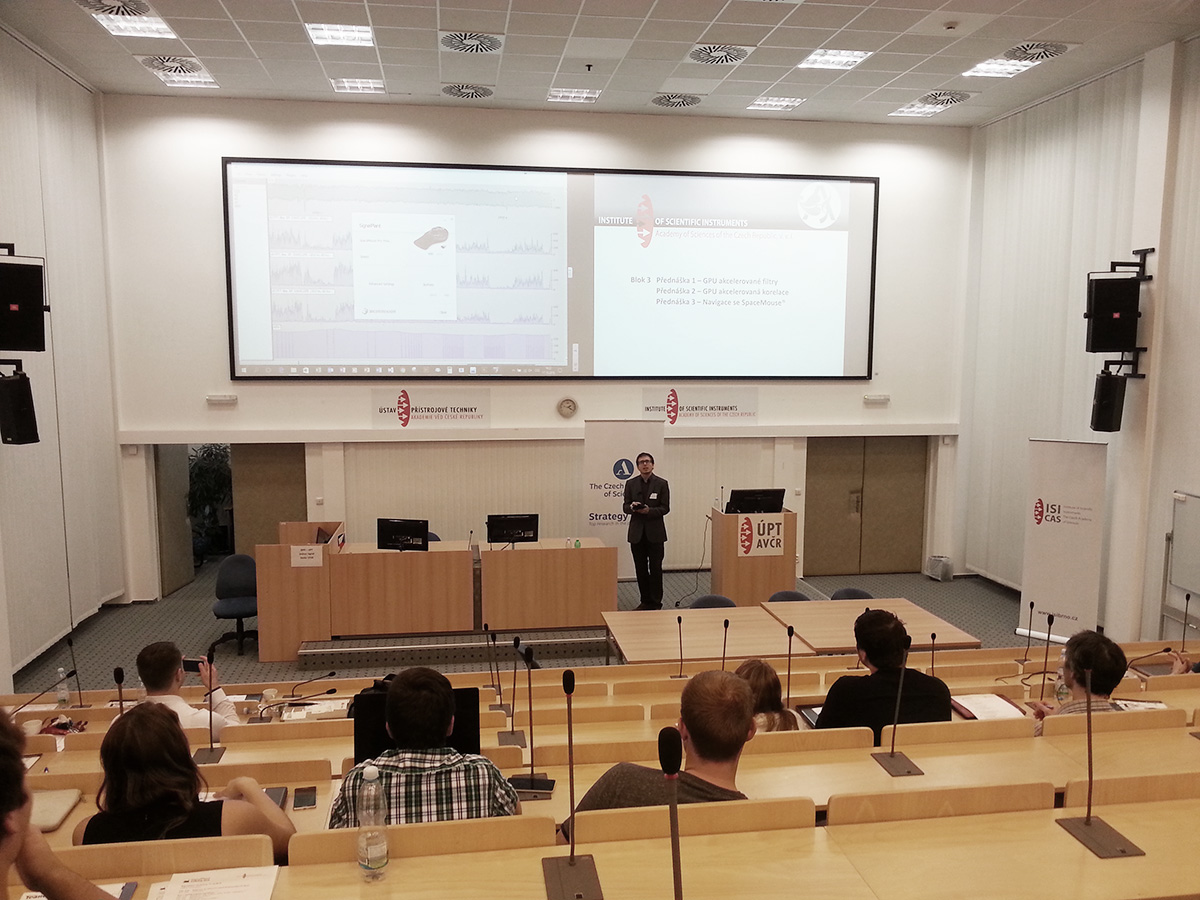 Simple ECG measurement
​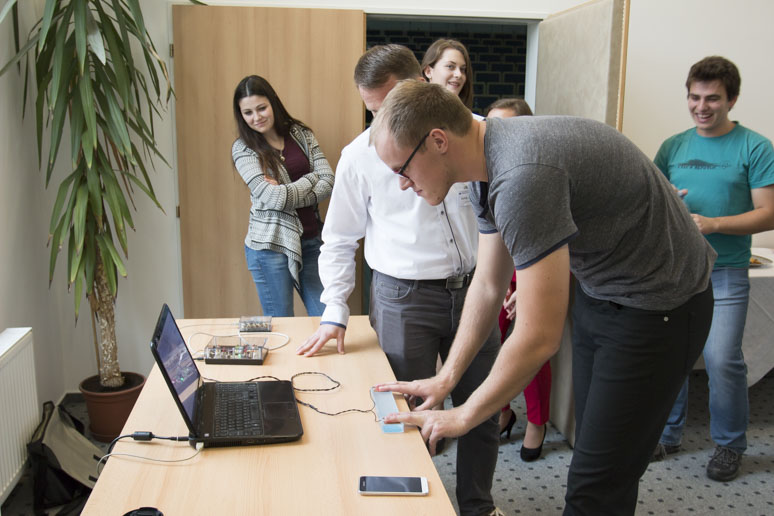 SignalArt competition winner
​
The best prize
​
The best prize winner
​
UDiF performance
​